Stage 5 – Cross over the threshold.
In our quest of living, we make a decision and take the step to cross the bridge.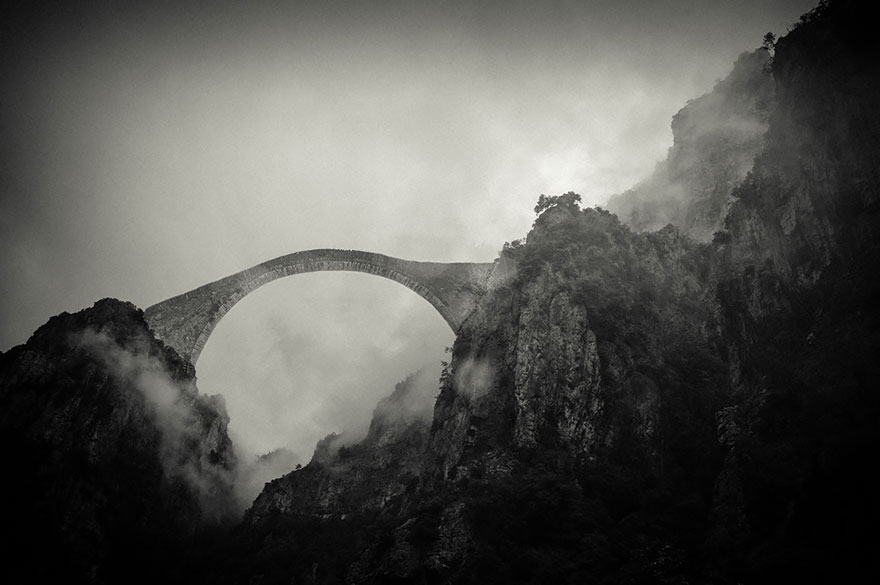 In the past, our predicaments of Poverty, Power or Pride may have prodded us to cross the looming bridge.
For later life thresholds, these dramas may no longer push us.
Propelled by higher causes, we ratchet up our courage and cross the threshold.
We don't know where the decision will lead but we know the outer action answers the inner question, 'Who am I?'
Manifesting in life, our inner ideals, brings power, wonder and glory to our journey.
Like magic, results will materialize.
In fiction this alchemy is symbolized as a wizard.
In life this alchemy creates an iconic leader.