The French town of Calais was under siege by King Edward III of England (1348 AD).
King Edward offers to spare the starving French village if their leaders, the Burghers of Calais, will surrender themselves for execution.
Auguste Rodin, immortalizes the scene …
The Burghers must walk out from Calais bringing the keys to the city and wearing nooses around their necks.

An Ordeal alters the course of our life. We aren't sure we will ever laugh, love, or live again.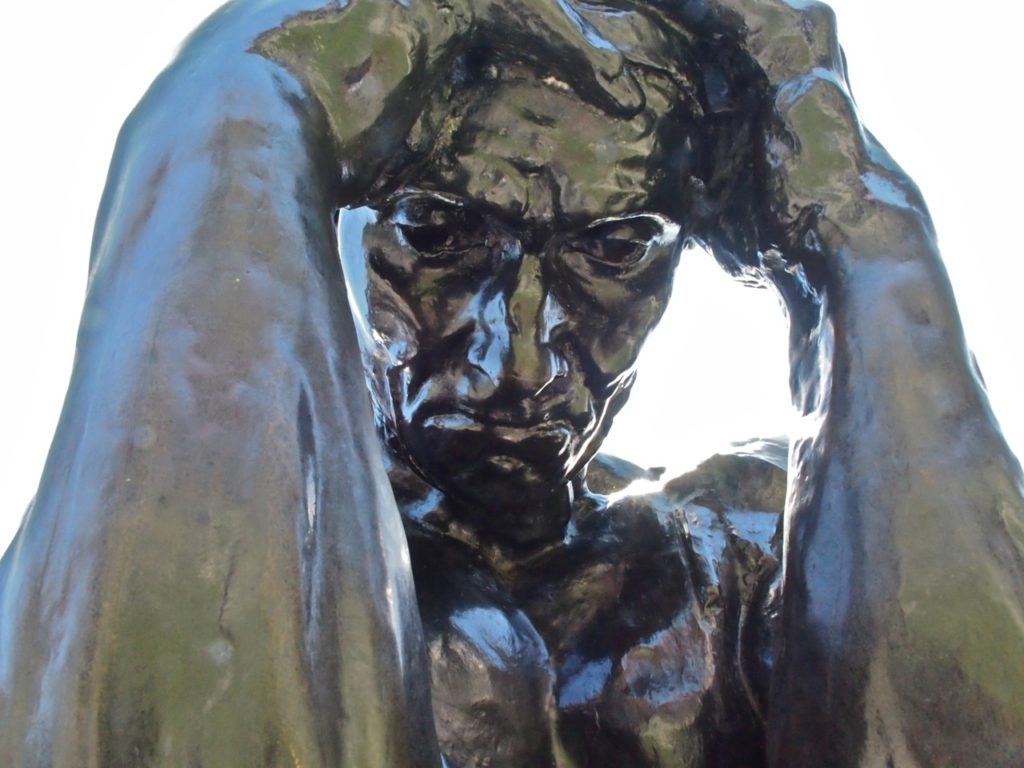 An Ordeal can last months not minutes.
Ask the patient who has suffered with a long-term illness.
An Ordeal doesn't just shake us to the core. It rips the core from us.
Ask the teenager who saw his friend die.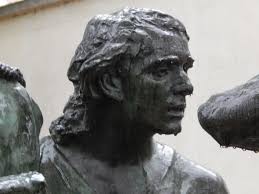 An Ordeal punches Justice in the face and cracks her jaw.
Ask the mother who must allow the abusive father his visiting rights.
It doesn't matter we were playing by the rules of the game.
It doesn't matter we were humble and never taunted the gods.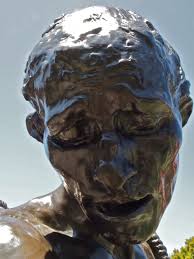 Crushed to concede that our greatest efforts, prayers and plans are not enough to obstruct an ordeal that devastates our life. We slump to our knees.
Anguish wrenches from us the scream, "That's not fair."
Deep in this Cave of the Ordeal, those words repeat, repeat, repeat.
This is not an echo, but the primal howl of ancient heroes, the death cry of our hope for what life should have been.
"Either define the moment or the moment will define you." Walt Whitman
At this crux we are reborn. We define our Self.
P.S. The wife of King Edward III, Philippa of Hainault, intervened and spared the lives of The Burghers of Calais.